at WUHAN UNIVERISTY
---
Wuhan is a city located in the hinterland of China, 800 west kilometers from Shanghai. It is the capital of the Hebei province and has about 10 million inhabitants. It is considered the "Chinese university capital" as there are more than 80 universities and the student population is around one million students. I taught at the WUHAN UNIVERSITY, the oldest (founded in 1893) in the Urban Planning department, which also offers the architecture course.
SECOND GRADE STUDENTS' WORK
---
Design lab theme: HOUSE+, a residence with an addition (a professional studio, a small business) to make students think about the public / private relationship and their interaction.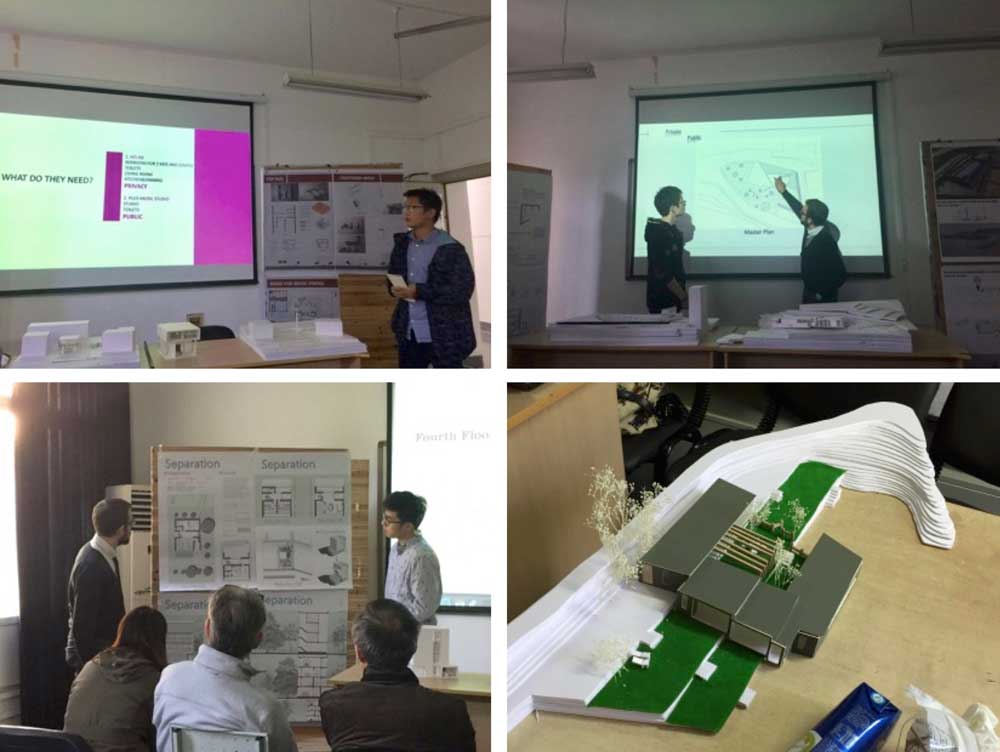 FOURTH GRADE STUDENTS' WORK
---
Design lab theme: ECO BUILDING, construction of a building for research and development within the university campus, to be developed according to the parameters of energy efficiency, natural ventilation and zero carbon emissions.
at RAFFLES DESIGN INSTITUTE
---
Raffles Design Institute is a university from Singapore, founded in 1990. It specializes in creative training mainly in the fields of fashion, interior design, visual arts and commercial graphics. It has schools in different Asian locations (Singapore, China, Malaysia, India, Indonesia), Australia and Europe.